How To Install APK
Instructions to download and install APK
Have you ever wondered what an APK is? Why when people want to install using a specific app or a game, do they have to install it using the Apk file? Below we will answer these questions related to APK people who read and know to avoid problems.

1.What are APK, Why do you need APk?

What is APK?

APK is an acronym for (Android Package Kit), a file format used on the Android operating system. Like the Apple system (ios) uses the .ipa file to install the software, Android will use the APK file. APK is a compressed file format similar to ZIP, based on the JAR format and with the extension .apk.

Why need APK?
Sometimes you want to install experience games and apps that are not available on Google Play, Installation is blocked and restricted in some countries and Unreleased titles are not available on Play Store app, Installing apps via APK also allows you to install paid, pirated apps games and apps at TECHLOKY, you can install. via APK files.

2.Installation Instructions.

Installing APK

Installing APK on Android is very simple, follow the steps below: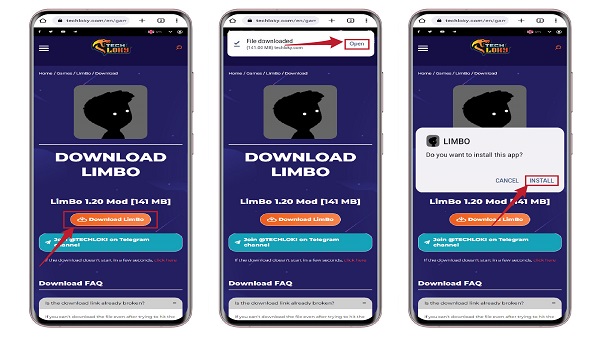 Step 1: Download the .apk file from TECHLOKY.
Step 2: On your Android device, open the downloaded .apk file.
Step 3: Select Settings.